[ezcol_1half]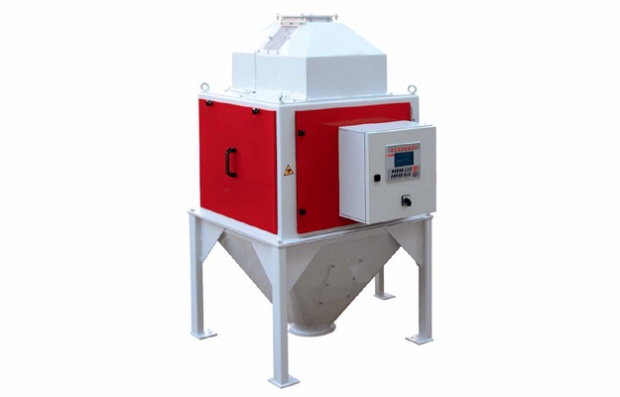 [/ezcol_1half] [ezcol_1half_end]
HEAVY DUTY & COMPACT DESIGN
AVAILABLE IN 7 SIZES UP TO 135 m3/h
NO NEED FOR SURGE HOPPER
LOW COMPRESSED AIR CONSUMPTION
MOD-BUS RS-485, PROFIBUS DP OR ANALOG COMMUNICATION INTERFACES
USER FRIENDLY OPERATOR INTERFACE
SEVERAL DISCHARGE HOPPER OPTIONS (manual slide gate, airlocker, horizontal screw, inclined screw)
PREPARED TO DRIVE ADDITIVES FEEDERS TROUGH ANALOG SIGNAL
[/ezcol_1half_end]
The CSE is intended to measure free flowing granular and floury products. A typical use of them is production control inside a milling plant as well as in the receiving (intake) and load-out sections application.
The CSE can be used for monitor (version/DV) and the regulation of product flow (version/DS).
The innovative feeding design, of the CSE model, allows to eliminate the in-feed surge hopper.