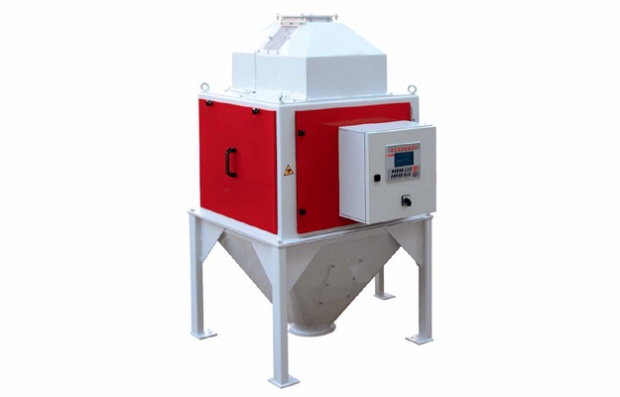 HEAVY DUTY & COMPACT DESIGN
AVAILABLE IN 7 SIZES UP TO 135 m3/h
NO NEED FOR SURGE HOPPER
LOW COMPRESSED AIR CONSUMPTION
MOD-BUS RS-485, PROFIBUS DP OR ANALOG COMMUNICATION INTERFACES
USER FRIENDLY OPERATOR INTERFACE
SEVERAL DISCHARGE HOPPER OPTIONS (manual slide gate, airlocker, horizontal screw, inclined screw)
PREPARED TO DRIVE ADDITIVES FEEDERS TROUGH ANALOG SIGNAL
The CSE is intended to measure free flowing granular and floury products. A typical use of them is production control inside a milling plant as well as in the receiving (intake) and load-out sections application.
The CSE can be used for monitor (version/DV) and the regulation of product flow (version/DS).
The innovative feeding design, of the CSE model, allows to eliminate the in-feed surge hopper.