Foamed rPET Processor Trays
If you need Foamed rPET Processor Trays, Elevation has it covered.
rPET eCO is lightweight – specific gravity is reduced from 1.33 to 1.05. The weight of resulting rPETeCO trays are up to 20% lighter than virgin PP trays. It is available with a PE sealing layer with the potential to provide high gas barrier in Modified Atmosphere Packaging (MAP) applications (rPETeCO/PE). Barrier protection of rPETeCO mono material is approximately 90% of that of standard PET but more than 30 times higher than standard polypropylene (PP).

rPETeCO looks to the future demonstrating a significant breakthrough in carbon reduction offering a 28% lower carbon footprint than recycled Polypropylene (r-PP).

rPETeCO range contains a blend of recycled PET containing at least 85% post consumer food grade recyclate offering up to 1.8 tons of CO2 saving per ton of trays produced compared to the equivalent virgin PP trays of the same weight. rPETeCO range demonstrates the same characteristics and material properties as virgin PET with excellent chill impact properties and top load performance.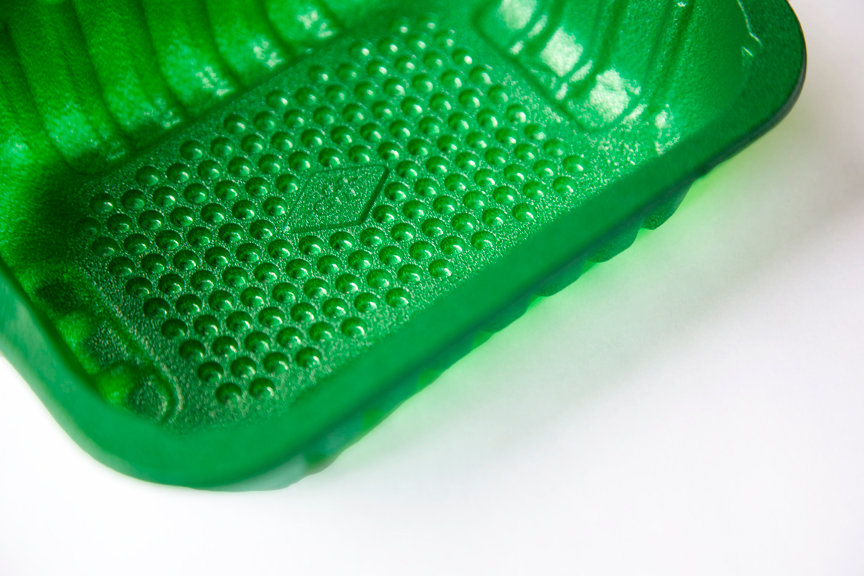 ---
---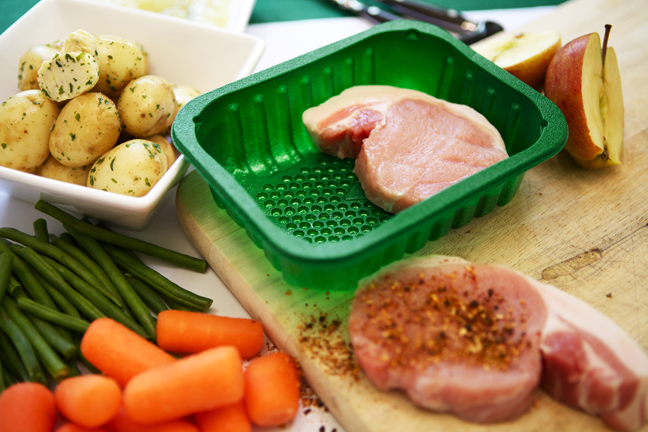 Contact us for a quote or more information.
(402) 999-0827
info@elevationpkg.com