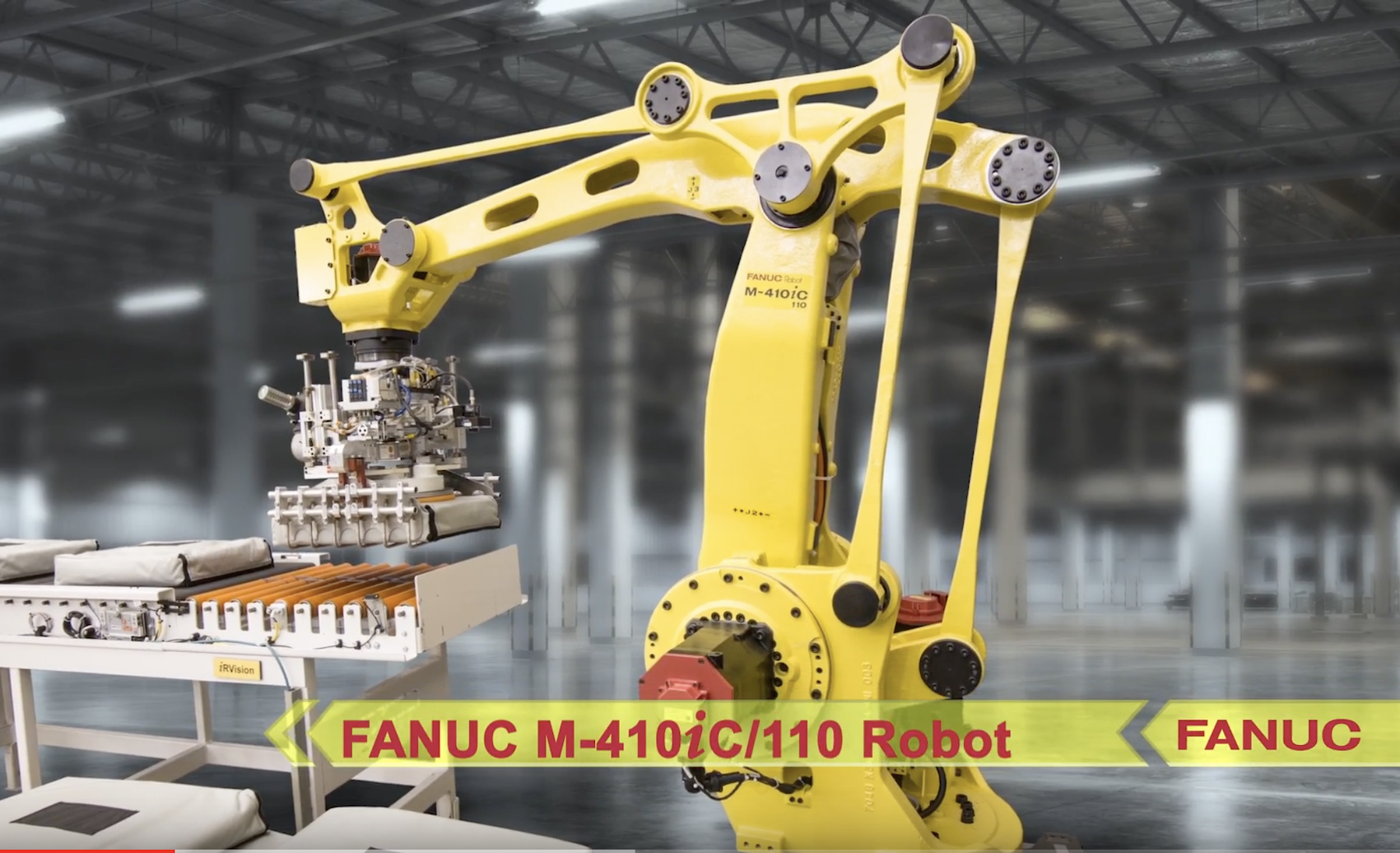 IDEAL FOR  PALLETIZING SPEEDS UP TO 1200 BPH (capacity depends on bag shape, layer pattern, line configuration, etc).
SUITABLE FOR BAG, BUNDLES AND BOXES
IDEAL FOR TIGHT SPACES
SEVERAL LAY-OUTS AVAILABLE DEPENDING ON YOUR AVAILABLE SPACE
WITH OR WITHOUT A BAG FLATTENER OR SQUARE ROLLER CONVEYOR
WE HAVE MANY STOCK AND CUSTOM END EFFECTORS SUITABLE FOR BAG GRIPPERS,  BOX / BAG END OF ARM TOOLS OR INDUSTRIAL END EFFECTORS
AUTOMATIC EMPTY PALLET DISPENSER
TAKE AWAY MOTORIZED ROLLER CONVEYOR
USER FRIENDLY OPERATOR INTERFACE
CAN HANDLE UP TO 4 DIFFERENT BAG SIZES SIMULTANEOUSLY
QUICK BAG SIZE CHANGE OVER with optional Easy Touch Repositioning
Palletizing solutions are compact and cost effective. With ability to manage from one up to six different products concurrently and stack onto one to six pallets, the possible configurations are "virtually" endless.
Examples of system configurations: